Portable Charger (5000 mah)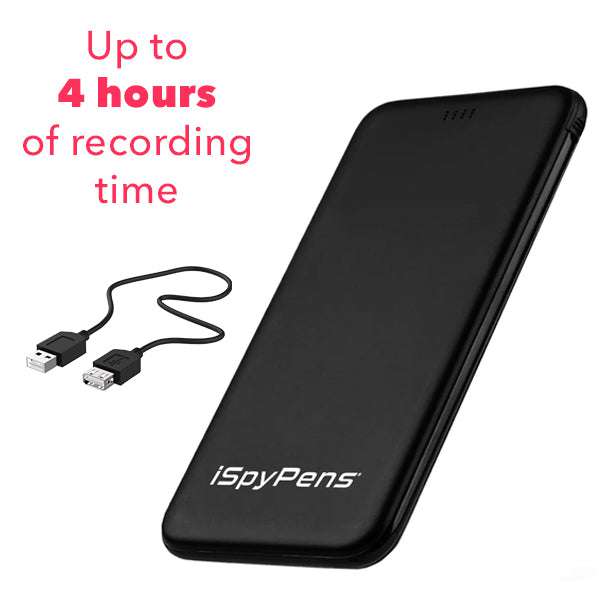 Portable Battery Dimensions:
4.92" x 2.67" x 0.39"

Charge your iSpyPens products on the go. Simply plug your iSpyPen Pro into this wireless charger via USB port.
High performance polymer core are not only safe for all iSpyPens products, but also improve the charging conversion rate and steady discharge voltage.

Use this to power your Instant Smartphone Playback Adapter.

Your iSpyPen Pro can record up to 4 hours of video while plugged in to this charger.

Slim, light and carefully crafted to fit almost unnoticed into your pocket or bag. You'll completely forget its there until you need it.

Intelligent power manage IC protect your iSpyPens products against over-charged, over-discharged, over-voltage, over-current and short circuit charging accidents.
Liquid error (sections/template-product line 470): Could not find asset snippets/hypervisual.liquid